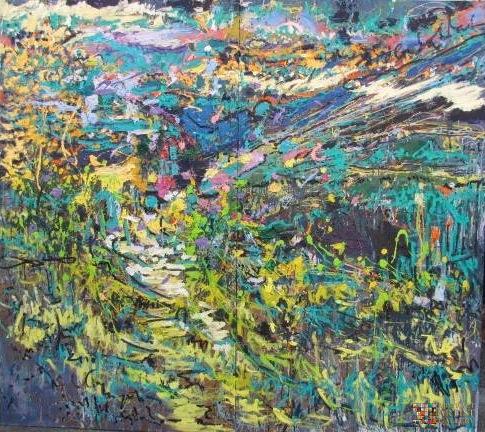 Joseph Allen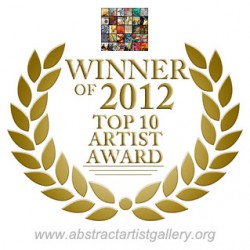 Abstract Artist: Joseph Allen
Medium: Oil
Website:
www.josephallenart.squarespace.com
I am a self-taught abstract artist. I paint with oil on stretched canvas, construct with mixed media, and sculpt with welded metal forgings and scrap. My art reflects the many years of dedication to the medium itself, exploring and building an arsenal of techniques of textural application contrast, composition, and color. I work loose and intuitive, and fearless of change. I wont ever stop painting.
Joseph Allen's art is described by many as bold, vivacious, and evolving. His work reflects not only his eccentric nature as an individual, but also the passion, brilliance and devotion of a genuine artist. Working in the medium of oil, Joseph's abstract style celebrates color, texture, and striking contrast, and has evolved magnificently throughout his life as an artist. Born in 1977 in Buffalo, NY, Joseph began painting at a young age. Besides extensive self teaching, Joseph attended Buffalo State College for his B.A. in Fine Arts and has had several exhibitions in the Western New York area, and also some regional including Washington D.C. Joseph's early works dealt with other mediums, such as mixed media, but because of his firm belief for growth, his career will never be static. His loose and fluid style speaks for his fearlessness of change. His body of work includes daringly grand oil pieces, many constructed mixed media textural pieces,and he also has an extensive collection of smaller works. Joseph's body of work reaches beyond the canvas and emerges into a three dimensional world. For 17 years, he has been employed,and is a partner in ownership at Alry Tool and Die Co. The time he spends in the plant stimulates him to bring to life an array of extraordinary metal sculpture. He welds and manipulates the available raw material and also creates his own tools for art, such as metal palate knives. A remarkable collection of work is permanently visible in his exclusive sculpture park located in Tonawanda, NY. Joseph Allen currently resides in Buffalo, where he is close with family. He continues to produce the type of art which he feels there isn't enough of in the world.
Browse Other Artists