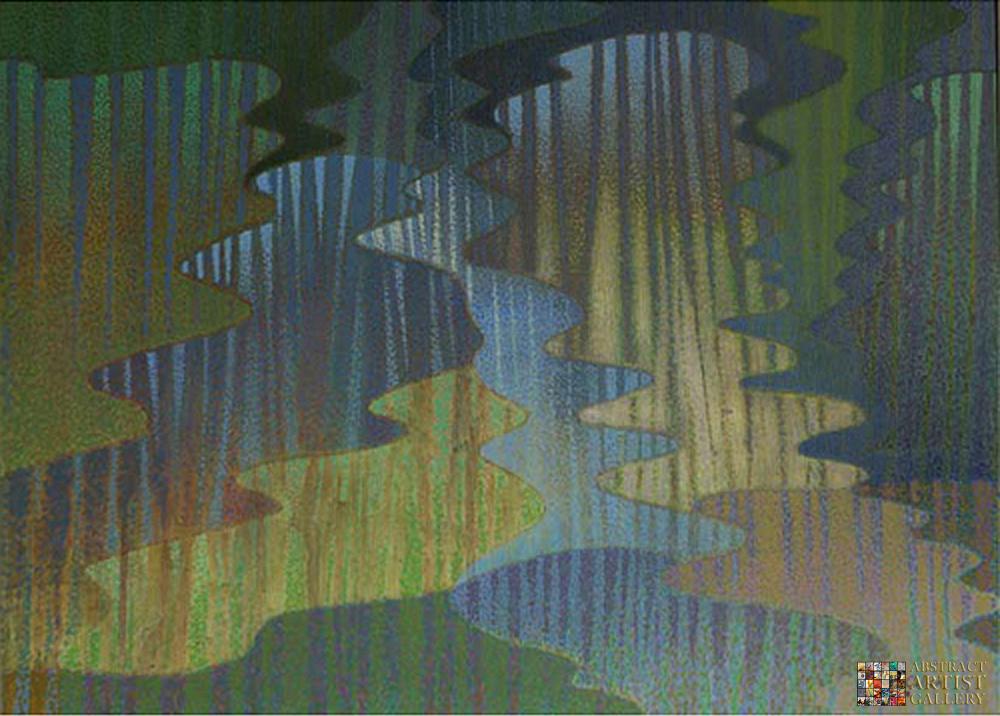 John Cullen
Abstract Artist: John Cullen
Medium: Acrylic, Mixed Media
Website:  
www.abstractvenues.com
Art requires inspiration, commitment and hard work. I have arrived at an aesthetic which is threefold: process, product, and post-product. A painting is conceived, worked on, and resolved. From this point on, regardless of its venue, it is kept alive by the viewing public. I paint with acrylics and occasionally mixed media. The majority are on wood panel. Subject matter is primarily landscape inspired with fantasy elements dominating the final expression. Most recently, I've been inclined toward a more intimate view of nature and how it relates to my work, that is, exploring close-up views of water, leaves and grasses.
John has studied at Newark School of Fine and Industrial Art, NYU, and Pratt Institute from which he received a masters in Art Education in 1970. He has been a professional artist and teacher all his adult life on both a secondary and college level. He would describe his art as abstract impressionistic with the subject matter derived from scenes of land and water. They are moderate in size, about 20 x 30 inches, acrylic paintings on wood panel. What keeps him going in the studio is the habit of working on concepts either imagined or from photographic reference. He has done some digital manipulation, film photography and collage, but his prime interest is painting with acrylics in an imposto manner and also with the use of colored pencils and sponge to achieve texture.
Browse Other Artists