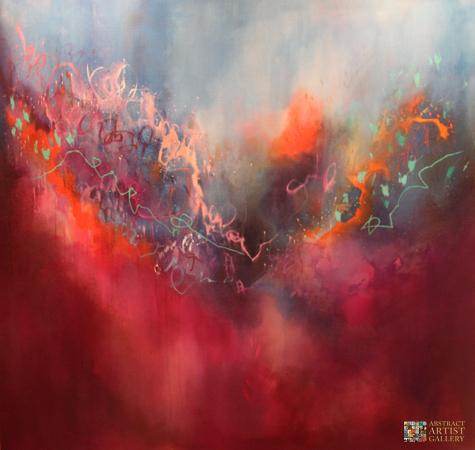 Georgina Vinsun
Abstract Artist: Georgina Vinsun
Medium: Oil
Website:
www.georgiepaint.com
I paint gently expressive, romantic abstracts, which employ soft veils of saturated colour and flurries of energetic brushwork. The paintings are all inspired by the awesomeness of nature with the sky being particularly key. My paintings are not intended to provide faithful, photo-realistic works but rather to reflect an emotional and thoughtful response to nature and to capture the essence of these transient sensations through the medium of paint.
Born in Stockport, UK in 1983, Georgina studied at Loughborough University, graduating in 2005 with a BA Hons Fine Art degree. Recognition to date includes having her work selected for Masterworks 2007 (Australia), Young Artists of the Year 2011 (Biscuit Factory, UK) and UAMO Art Festival 2008 (Germany). Georgina was awarded a New Generation Space Bursary in 2010 and a SMDC Grant for the arts in both 2008 and 2011.
Browse Other Artists