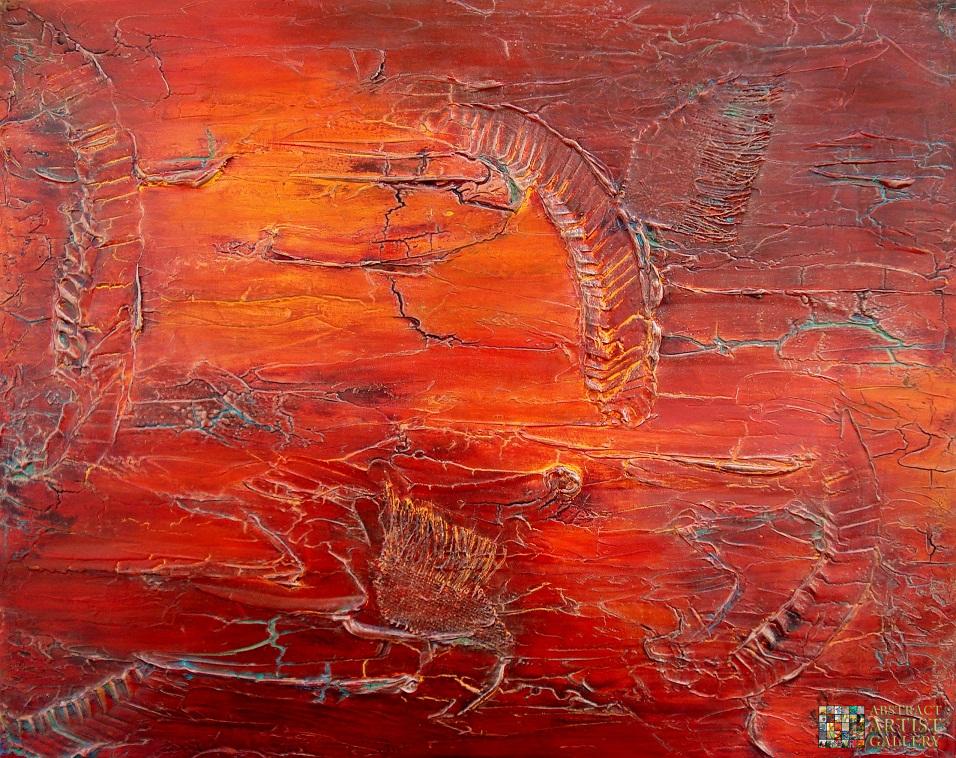 Susan J. Harris
Abstract Artist: Susan J. Harris
Medium: Acrylic, Mixed Media
Website:  www.sjharris.com
Since early childhood, my heart's desire was to be an artist. I love to create art which conveys a message of encouragement. I begin with texture and color, applying layer upon layer, taking the initial inspiration in an ever-evolving direction. Each painting comes from the heart and becomes an exploration of identity, capturing mood, layers of emotions and the subconscious with an intentional purpose to evoke the viewer's own interpretation. To me art is an individual expression of the inner self. In 2011 I noticed circles kept surfacing in many of my paintings. Circles in various sizes and colors seemed to have found their way onto several of my canvases. As I looked inwardly to discover why these circles kept appearing, I concluded that painting from the heart does indeed have a tendency to reveal who I am as an individual and an artist. To me, circles represent commitment and truth which are at the top of my list of important characteristics. At least one or more circles will be incorporated in each painting I create. They may be found in the painting or on the outer edge, pronounced or subtly embedded. The circles represent my promise to collectors that I have made every effort to produce the highest quality of art I can possibly achieve and to stay true to my commitment to paint from the heart.
Susan J. Harris lives in the Greater Piedmont Area of North Carolina where she resides with her husband and close to her two grown children. She has had eight years of art education consisting of five years of academic training and three years of private study under a professional artist. She continues her art education as opportunity permits. Susan's art education and working with multi-media has provided her with a broad spectrum of understanding and appreciation for all aspects of art. Although she has produced artwork in numerous mediums over the years, her preference and fine art career is focused on acrylic mixed media abstract painting.
Susan has served as a juror for a fine art exhibition and on judge's panels for multi-grade art fairs. She is an accomplished and internationally published mixed media artist. Her artwork has been published in BEST OF WORLDWIDE MIXED MEDIA ARTISTS, VOL.1 (2010); INTERNATIONAL DICTIONARY OF ARTISTS (2011); and BEST OF THE BEST WORLDWIDE ARTISTS (2011). She maintains gallery representation and has exhibited in national juried shows, solo exhibits, museums and various galleries across the state of North Carolina. Her fine art can be found in private collections throughout the US and Canada.
Browse Other Artists