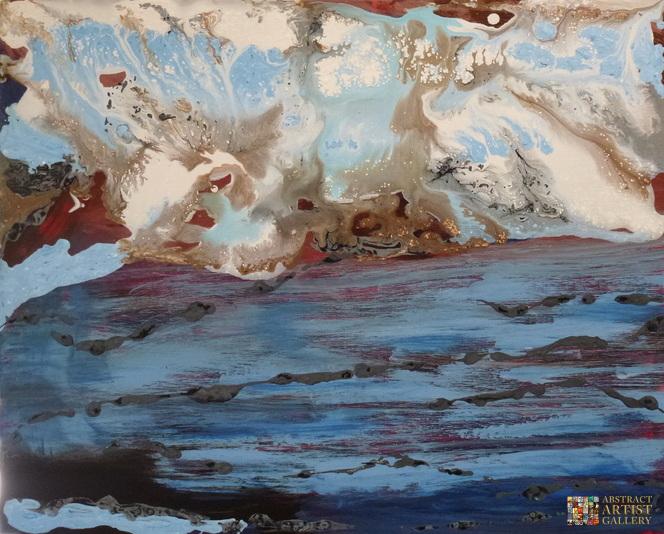 Richard Magee
Abstract Artist: Richard Magee
Medium: Acrylic
Website:
www.richardmagee.com
Most of my work is abstract and based on aspects of nature with which I am very familiar and which are important to me. Hence many of my works have a close affiliation to the area around my home. I have always been very clear about what inspires me to paint. I like using as a starting point rock structures, fragments or formations, stonework or native trees – I relate strongly to the evolution of our environment, the history that is implied or displayed in the objects and the process by which they have evolved. I focus primarily on texture and flow, usually within a limited tonal palette. The building up of texture continually reminds me how my subject matter developed and provides a sound starting point for the painting. The flow in the painting recognises the movement inherent in the subject. At some point, the process of simply painting overtakes the subject matter and that is when the true abstraction takes place.
Richard Magee is an abstract artist who lives in Australia on Sydney's Northern Beaches. He started painting some nine years ago after a successful career in the development and implementation of complex IT systems . He began by studying drawing and watercolours before focusing on acrylic as my primary medium. He has gained his experience by undertaking many courses and workshops at the National Art School in Sydney which has provided the opportunity to work with, and under the guidance of, a number of professional artists. He has participated in several group exhibitions in Sydney. The most recent was ArtZpace 2012, a highly successful show which was held in January this year.
Browse Other Artists