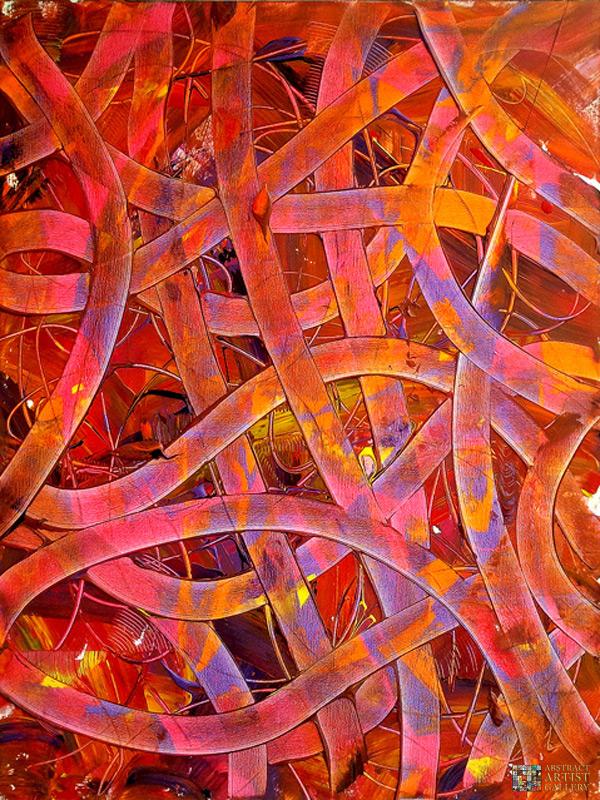 Rathi Thevi R
Abstract Artist: Rathi Thevi R
Medium: Acrylic, Mixed Media
Website:  
www.facebook.com/RathiTheviArt
Two things that I adore most in life are colors and music. Having these two combined, I believe most joyful things in life can be achieved. Pouring vibrant colors upon one another, layers of textures and depths, music to my ears and a smile on my face: a typical scenario when I do my paintings. I have been into art (drawing /sketching / traditional indian dancing / mixed media art) from a younger age but it took me a while to find a particular style of art, where I can relate myself the most. I wanted to share my experiences and thoughts through art freely without having fear nor being judgmental about the outcome at the end. Basically, I wanted to express. I started painting modern abstract paintings, using a special signature technique (layered freehand strokes) since 2008 and first exposed them for public viewing in 2009 through exhibitions. I consider painting as process of testing my own creativity and curiosity towards something that's so unique and unprepared. I Simply love the challenge and learning process. I have made them in a way that they has many different layers and depth of techniques and colors. Almost a 3D effect. I see my painting pieces as bold yet fresh, vibrant and fearless. Each and every pieces is precious for me.
Rathi Thevi R is a Modern Abstract Artist and a freelance Graphic Designer. Been into arts and media for many years. Have been working on a special abstract technique for 4 years (which she calls it as the 'layered freehand strokes') and made some breakthroughs with her art. Her artwork have been published in local medias in Denmark newspaper and TV) as the new inspiring artist. She have also won the Best Abstract in December 2011 (TalentOnline.dk) with her piece called, Color Eruption.
Browse Other Artists