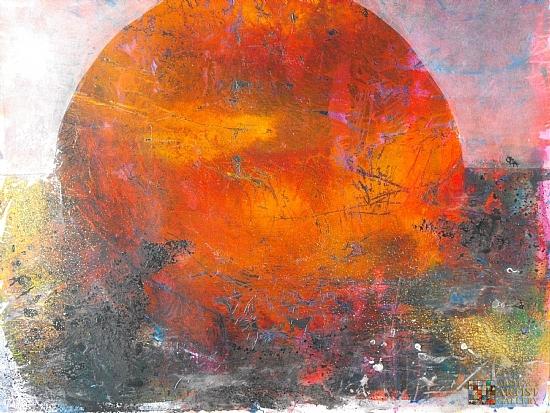 Olivia Alexander
Abstract Artist: Olivia Alexander
Medium: Mixed Media
Website:  
www.oliviaalexander.com
The Natural world has always captured my imagination. The rich, red sand of outback Australia, the azure blues of the ocean near where I live, patterns on a tree trunk left behind by peeling bark or the colours of a sunrise playing across the rock faces on the mountains. These are what inspire me to paint Abstract Expressionism using complex mixed media techniques.
Olivia has been in over 40 Group exhibitions as well as Solo and Joint shows. She has exhibited and received recognition internationally including Italy, United Arab Emirates, USA, France and Australia. In October 2011 she successfully exhibited at the prestigious Salond'Automne held on the Champs-Elysees, Paris, after having been accepted by the jury for this world renowned, annual exhibition. Olivia has won awards in both offline and online exhibitions and her work was recently published in 'International Contemporary Masters IV' released in 2011, culminating in a large group exhibition at the Southern Nevada Museum of Fine Art in Las Vegas.
Browse Other Artists