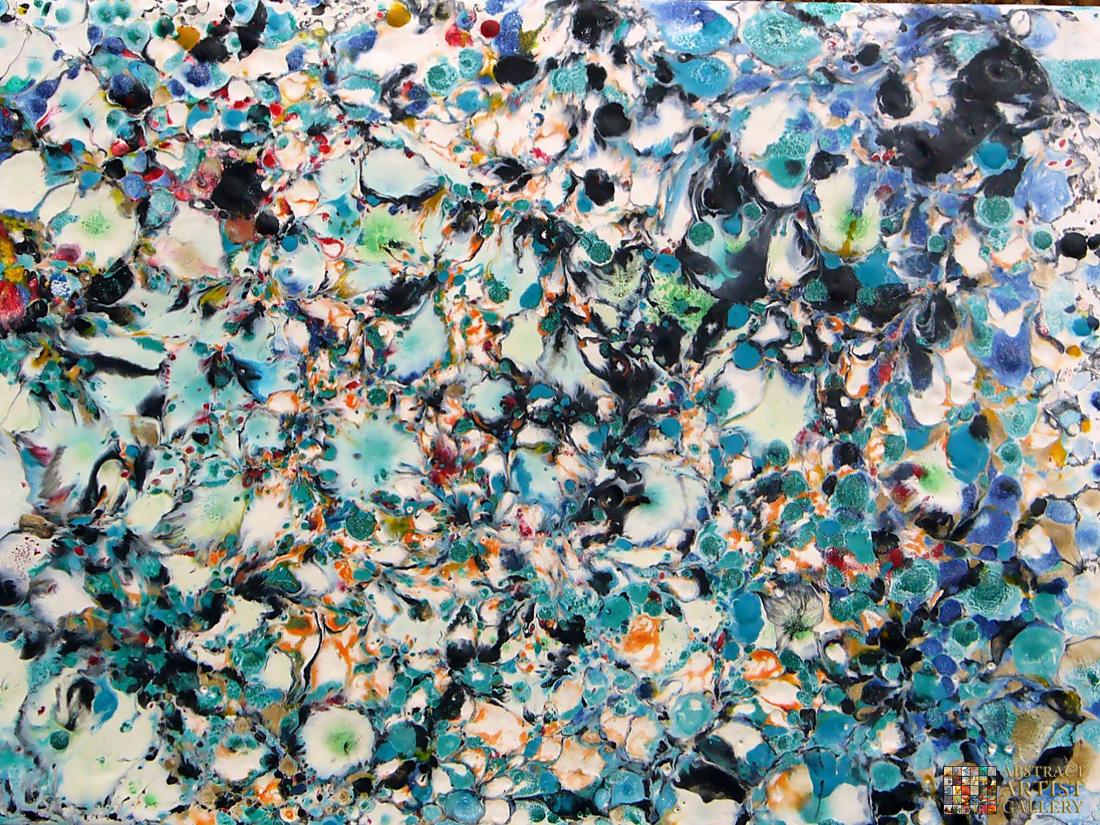 Nicholas Clements
Abstract Artist: Nicholas Clements
Medium: Encaustic
Website:  
claybankencausticart.wordpress.com
More than anything my art represents freedom and true beauty to me. Freedom is represented by the fact that I only have so much control over the outcome of my art, there comes a point with every painting I make where the wax takes control and I become a witness to my creation instead of the creater. The wax becomes truely free, guiding me to the ultimate outcome. The true beauty of my art is present in the outcome, where unlimited images hide within plain sight. It seems everytime I look at one of my paintings I notice something I'd previously neglected to see.
Encaustic as a form of painting has been around for thousands of years, dating back to the 4th Century BC . The oldest surviving encaustic paintings are the Romano-Egyptian Fayum Mummy Portraits from the 1st Century BC. While encaustic wax painting as a technique is an ancient form, the encaustic work of Nicholas Clements brings a modern twist by utilizing crayons as a media instead of beeswax. The combination of colors and shapes that can be achieved through encaustic paintings are endless. Each painting is a one of a kind that is capable of surviving for centuries if kept out of extreme temperature ranges. Clay Bank Encaustic Art is an emerging company displaying the work of Nicholas Clements. Influencing artist include Daniel Kaufman and Enrique Mustelier. Nicholas Clements has always had an interest in abstract art. However it was only in the past year that he found his niche with crayon encaustic. Since learning this technique in early 2011 from Enrique Mustelier of Dutch Touch Arts, Nicholas Clements has made many encaustic paintings ranging in sizes from 4″x7″ to 36″x40″. He has quite a selection of paintings made on handcrafted wooden substraits, he also has a selection of paintings made on found objects (such as wakeboards, table tops, guitars, etc). The artwork of Nicholas Clements is a beautiful combination of encaustic painting and abstract art.
Browse Other Artists