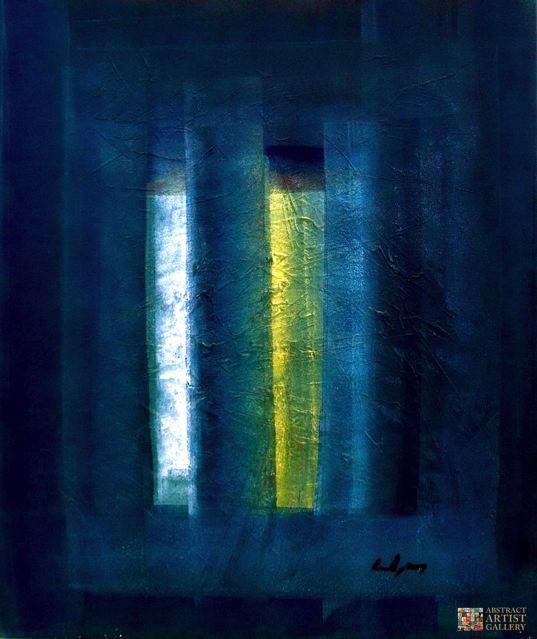 Ludolf Grolle
Artist: Ludolf Grolle
Medium: Acrylic on Canvass / Paper
Website:  www.ludolfgrolle.com
I paint not just what I see , but what I think I feel. My art is an abstract reflection of what is within me – my heart, my soul; an expression of mood and the contemplative, the art of beauty, laughter, joy and inner-peace; the subliminal and the sublime – the art of how my mind deals with all the external influences that come to play from the influence of both the real and the virtual. The art of hope and love, the art of living life. Certainly there are challenges such as pain and fear, despair; nonetheless this negativity is eradicated by the colour, the patterns, the work itself, in the form of my finished pieces.  I am a painter, a romantic, an expressionist, but most of all I am an artist, a human being with a soul.   I live in the hope that what I feel is real.  I live in the hope that my art and my work conveys inspiration.  I hope that my work conveys harmony; and that when viewing it, you too can experience similar positive emotions and validate my aspiration to provide you with an enjoyable visual sensation. Should the latter prove true, then I would be honoured for you to own my work.
Raised in Europe, Ludolf was educated in the United Kingdom where he studied French, English and philosophy. Demonstrating his natural artistic ability at an early age, Ludolf began painting at the age of 3 and today continues this expression through the arts. Shown and sold in galleries here in North America and overseas, each of Ludolf's pieces is created with a unique artistic method of blending only three primary colours and the use of black and white.  Ludolf donates 25% of his total art sales revenue to supporting local charities.
Ludolf's unique method of blending just three primary colours, adding black and white; using a variety of techniques is unequalled. Ludolf's works on paper are reminiscent of intricate print processes – even though each piece is hand painted. The development of brushed and rollered colour plains provide a fascinating palette of hues.  The works on canvas present a fascinating vision, the artist's soul penetrates deep within the various layers producing an end result which leaves the beholder in total awe of the mystery of the content in every piece – without exception.  Depth and texture is provided without the use of gypsum or gesso or other material and yet provides a texture and effect somewhat akin to encaustic, and other processes.  Ludolf does not make reprints; as he believes everyone should be able to own at least one affordable and accessible original work of art, in their lifetime.
Browse Other Artists