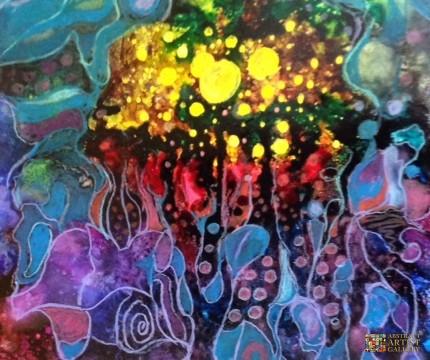 Johannes Bjorner
Abstract Artist: Johannes Bjorner
Medium: Mixed Media
Website:
www.animusars.blogspot.com.es
My art exists in the crossroads between past and present, fantasy and reality, happiness and sadness, this world and the next one, music and visual art. Where the language of art transcends borders and ethnic origins.
Johannes Bjorner was born in Denmark in 1939 and began art as a second carrier in the 70's. He studied art at the Boston College of Art and the Boston Museum School.  Johannes participated in numerous workshops, has received 10 awards, and exhibited his paintings in the USA, Denmark, Sweden, and Spain. He is a member of the ISEA (International Society of Experimantal Artists).
Browse Other Artists