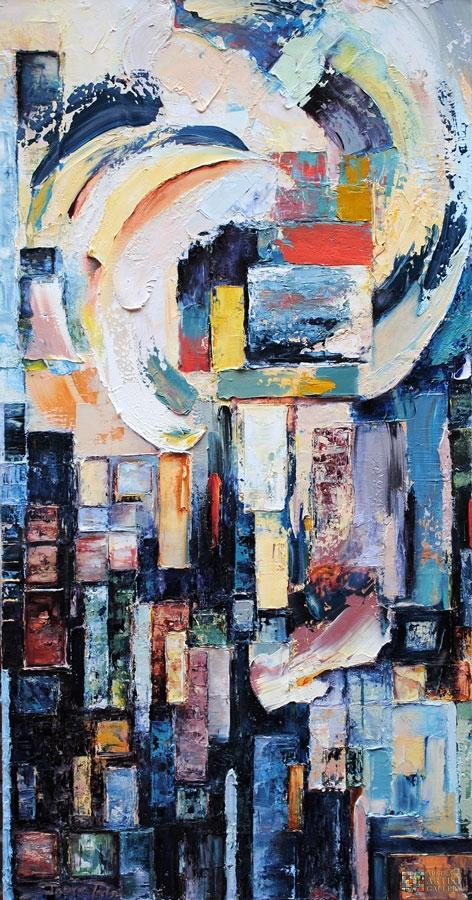 Joanne Tarlin
Abstract Artist: Joanne Tarlin
Medium: Oil
Website:
www.joannesgallery.com
I'm a painter of the metaphysical, that which we don't see, hear, smell or touch but feel intensely. Those moments in life that make our hearts beat faster or feel like weights painfully tugging. I try to create aesthetic paintings that capture the energy of these profound moments as it moves through time and space.
Born with a keen sense of color and visual awareness Joanne constantly raises the bar for the level of quality she expects from herself. Colors need to be harmonious, marks purposeful and the entity always surprising and delighting the eye as well as the mind. She works exclusively in oil and is meticulous in mixing just the right colors. She paints predominantly with palette knives and self-made tools from recycled plastics. Joanne began her creative training as a student of industrial design at the University of Bridgeport studying light, shadow and form through many hours of life drawing and sculpting. She went on to The Otis Art Institute of Parsons School of Design, a division of The New School for Social Research. There, she excelled in graphic design and graduated with her Bachelor of Fine Arts. During her senior year, she began to explore painting with an elective course. Subsequently, she has continued her painting studies at various museum schools.
Browse Other Artists