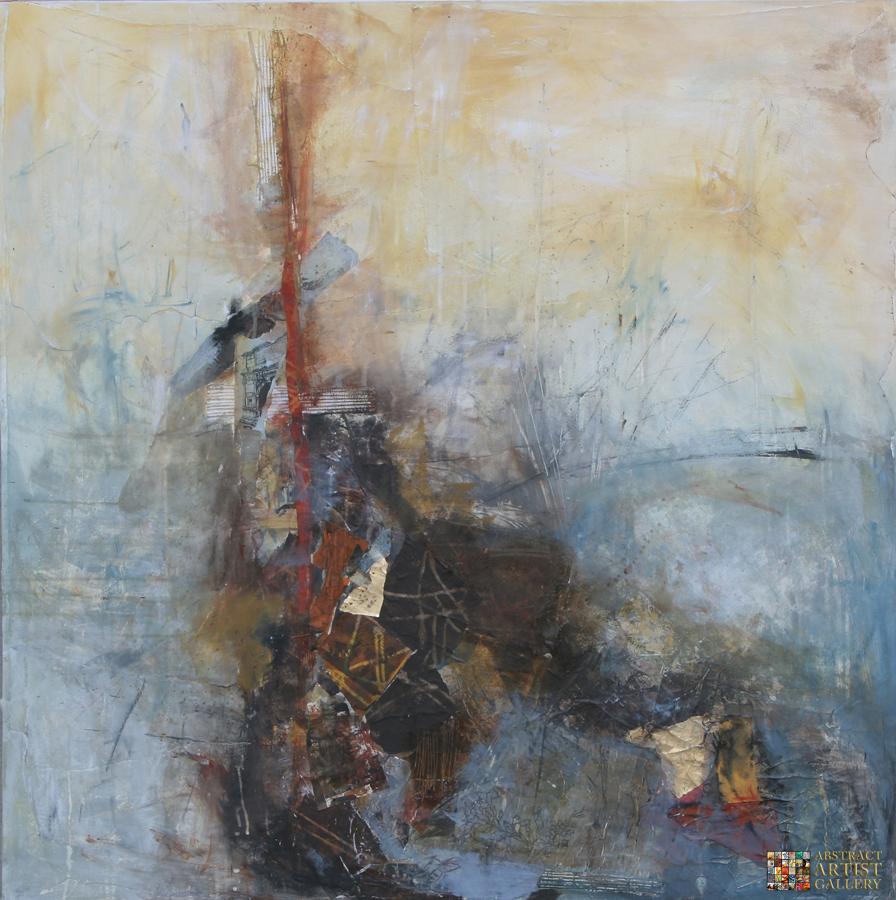 Jennifer Perlmutter
Abstract Artist: Jennifer Perlmutter
Medium: Mixed Media
Website:  
www.jenniferperlmutter.com
My Father's father was a chemist. My mother's grandfather was a builder. I have an affinity for mixing and experimenting and also a need to construct and build using what is directly at hand. These factors influence my work through color texture and dimensionality with paint, book parts, printed and handmade papers, wood and often small touches of gold or copper. The theme of my abstract expressionism is to paint what the moment brings me and to paint who I am in that moment.
After childhood in Napa, California, and many years in the high-energy cities of Boston, New York and Los Angeles, artist Jennifer Perlmutter subtly balances the influences of nature and civilization in her work. She combines environmental character with urban features in a complex layering to create a push-pull of color, figure and texture. With a lifelong interest in the creative merging of art and crafts, her career began with gilding, paint and other media. She produced chinoiserie, artwork and deep, layered finishes on high-end furniture. Much of this work has been featured in LA's Pacific Design Center and in the homes of celebrities and on the sets of movies and television series over the years. By 2001, Perlmutter devoted herself to fine art, exploring metal leaf, watercolor, acrylics and oils. She ultimately found her niche in mixed media on wood and canvas, which she continues to use as her predominant medium today. The artist's work has been collected internationally and shown in New York, Beverly Hills, Santa Barbara, Los Angeles. Her vision and strong command of application techniques led to commissions from several premier destinations including The Mirage and Hilton hotels in Las Vegas, Seoul's Traum Haus and Toronto's Casino Niagara.
Browse Other Artists