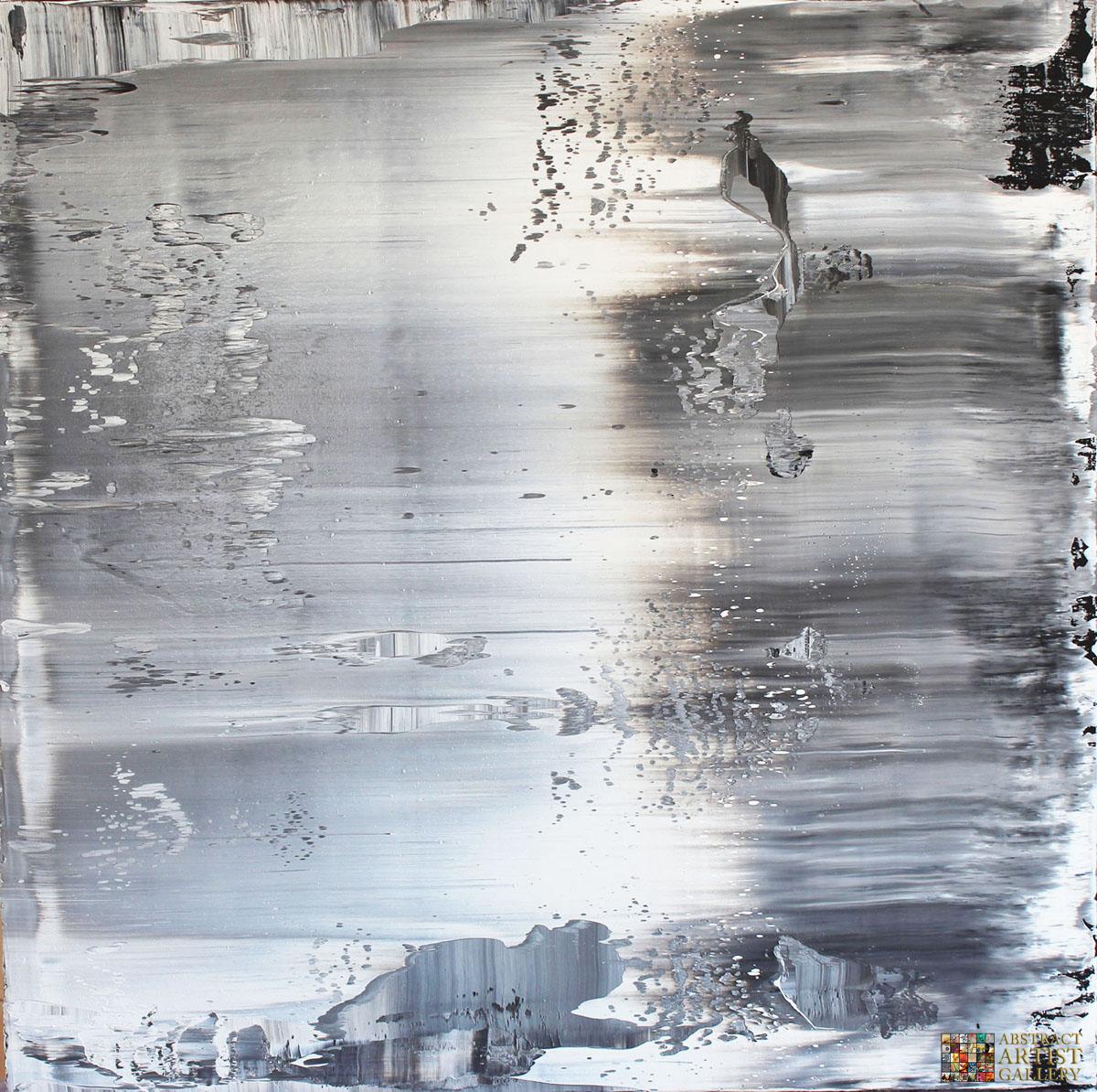 Harry Moody
Abstract Artist: Harry Moody
Medium: Oil on Canvas
Website:  
www.harryjamesmoody.com
I do abstract paintings. I think and hope they are what they are. Aside from asking myself what am I doing, I also ask what they might possibly have in common with a 15th/16th century old master such as Lucas Cranach or Breughel the Elder. I mean, abstract is abstract and I cannot second guess how anyone would perceive my paintings. All of my paintings are foremost inspired by nature. When I paint, I do not try to simulate nature in a recognizable representation. I use nature as a point of departure. I have realized that in the work process, as thoughts/feelings take on a current, they remain fragmented and are only insinuations of a whole. This often reminds me of conversations with people that, on the surface, relate a point or a meaning, yet leave so much out. To the degree where I ask myself, "How much is being not said?"  By offering my limited honesty, my humanity or my soul into the painting as I paint it, I find that it is reciprocated with a respect that might not be what I had (foolishly) conceptualized but rather as an entity with a soul in its own right. At this point when the painting glares at me saying I exist, I am alive, I have a soul and harmonize then I become humbled knowing that I have paid homage or tribute to the question of what is art.
Harry Moody received his formal training as an artist at the Frankfurt Stadel Fine Art Academy, Frankfurt, Germany. His career in the arts include Fine Arts Dealer, Gallery Owner, Membership in CINOA, Appraiser, Conserver/Restorer, participant in numerous Art Fairs in Maastricht, Koln, Munchen, Frankfurt, author and art critic for Art-i-fact, freelance curator for the Bellvue Art Museum, Seattle, Ukai Museum,Tokyo and for privately owned collections, and was on the Board of Trustees at the Seattle Fine Art Academy. Throughout his professional life, Harry Moody has pursued a dialogue concerning art ideals and the necessity to express oneself artistically. He has exhibited at the Stadel Museum Frankfurt, the Landes Museum Wiesbaden, at the Untitled Gallery Los Angeles. His abstract paintings in oil are currently being represented by the Lora Schlesinger Gallery Santa Monica, William Turner Gallery, Santa Monica and TKO art. LLC, Irvine, CA.
Browse Other Artists