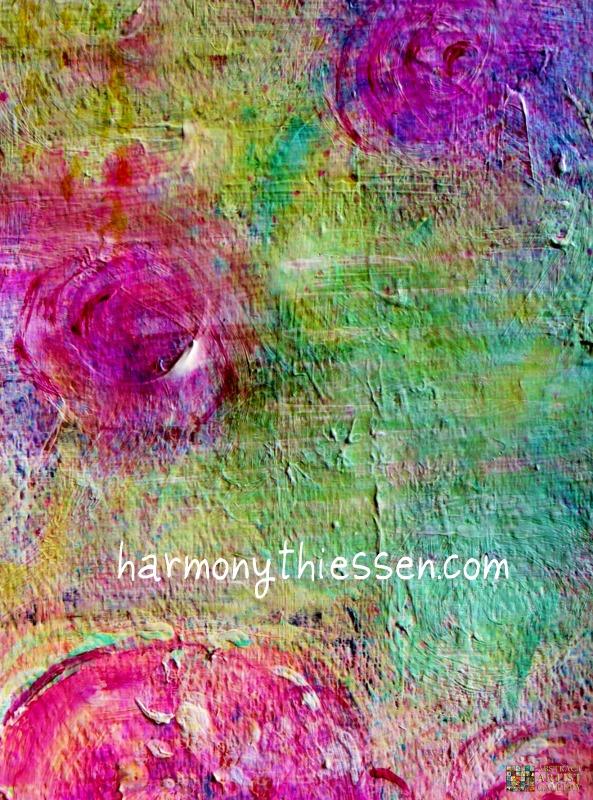 Harmony Thiessen
Abstract Artist: Harmony Thiessen
Medium: Acrylic, Watercolor, Mixed Media, Sketch
Website:
www.harmonythiessen.com
I paint and draw what I feel when I see. I don't trust my vision – it's blurred by expectation, perspective, education and influence. I rather trust my instincts and portray what I think I see with honestly and blatant subjectivity. "Eyes that look are common, but eyes that see are rare."
Harmony Thiessen is an abstract artist whose love for communication inspires her work. Known for her public speaking and writings, Harmony's artistic expression was "on hold" for years. In 2011 she decided life was too short to continue postponing her love for art. She began intensive studies and committed to paint and or sketch everyday. Influenced by her passion for spiritual life and self-reflection, Harmony's works are infused with color, texture and emotion. Her work sells online, privately, through commissioned work and in shows in the BC's Lower Mainland.
Browse Other Artists