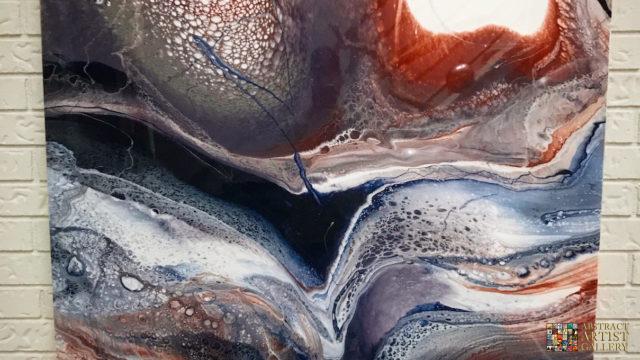 Greg Benz
Abstract Artist: Greg Benz
Medium: Mixed Media
Website:
www.gregbenz.com
Facebook:
https://www.facebook.com/gregbenzartwork
With my latest work I'm trying to push the boundaries of the abstract landscape idea. Using acrylic paint and mixing it with different polymers and resin to push how we look at landscapes and nature. My smaller series focuses more on a representational horizon line but is still semi abstract and has more texture and earthy feel. It started off based on our Canadian winter landscapes here in Ontario and has grown from that idea.
Greg Benz, born 1977, lives in London, Ontario and is a Beal Art graduate. Greg has been painting for over a decade. He is an artist whose work engages the viewer through the use of non traditional painting techniques and the viewers imagination. His abstract landscapes and digital prints have quickly gathered a dedicated base of collectors. Greg also runs a successful t-shirt screen printing company (www.freshinkapparel.com) where he controls all graphic design. This is a great outlet for ideas and inspiration for his paintings and digital work.
His work which is mostly acrylic on canvas or wood panels has been shown at the AGH (Art Gallery of Hamilton), solo shows at the arts project in London, as well as galleries in Kingston and Toronto. In 2016 Greg was asked to join Unklecollective, which is a small group of artists thowing pop up art exhibitons across Ontario. Greg is also represented by Shane Norrie Contemporary Gallery in Stratford, Ontario.
Browse Other Artists