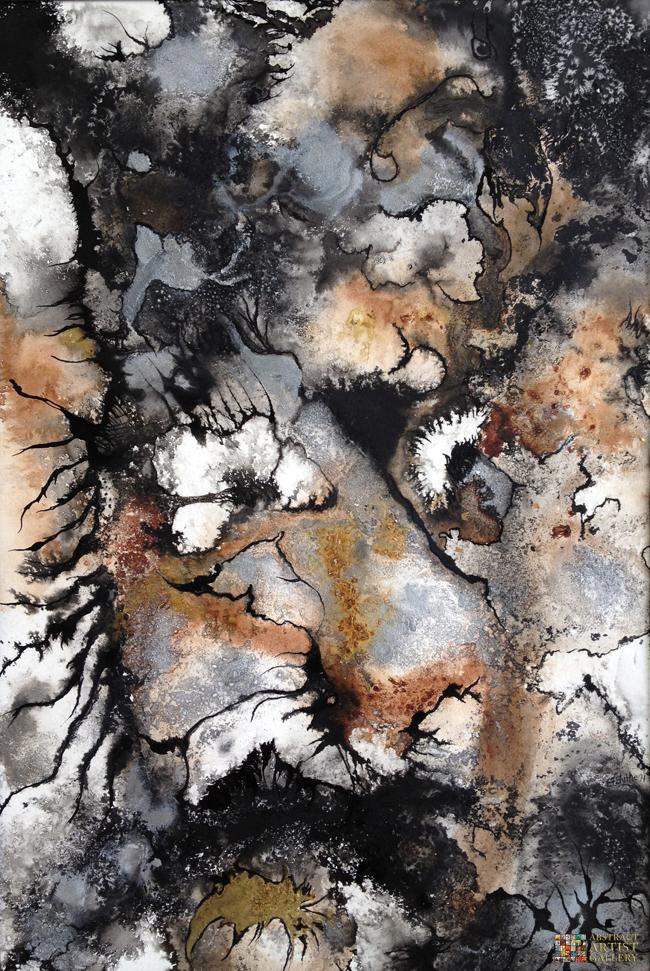 Fennel Blythe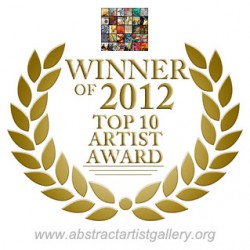 Abstract Artist: Fennel Blythe
Medium: Ink, Salt, and Water
Website:
www.fennelblythe.com
My current series in ink, salt, and water seeks to emulate the transformative aspect of nature. I see these works as ethereal snapshots taken during the creative process much like a scientist capturing a particular phase of cell division on a microscope slide.  Subtle forms of fluctuating pattern and energy emerge from the application of ink and salt to water and paper. These complex tapestries of color, line, and texture are then transformed into an infinite variety of recognizable forms by the viewer.
Employing both her training as a biologist and as an artist, Fennel uses a unique combination of ink, salt, and water to create abstract art that reflects her encounters with the natural world. She completed a Master's degree in Biology from the University of South Alabama in 1996 and recently went back to school to study art at the University of New Mexico. The complex patterns and forms seen in nature inspired her as a biologist and continue to do so as an artist. Her creative process yields a final expression that is totally unknown from its onset and it is that aspect of her work that continually intrigues her and inspires her work.
Browse Other Artists