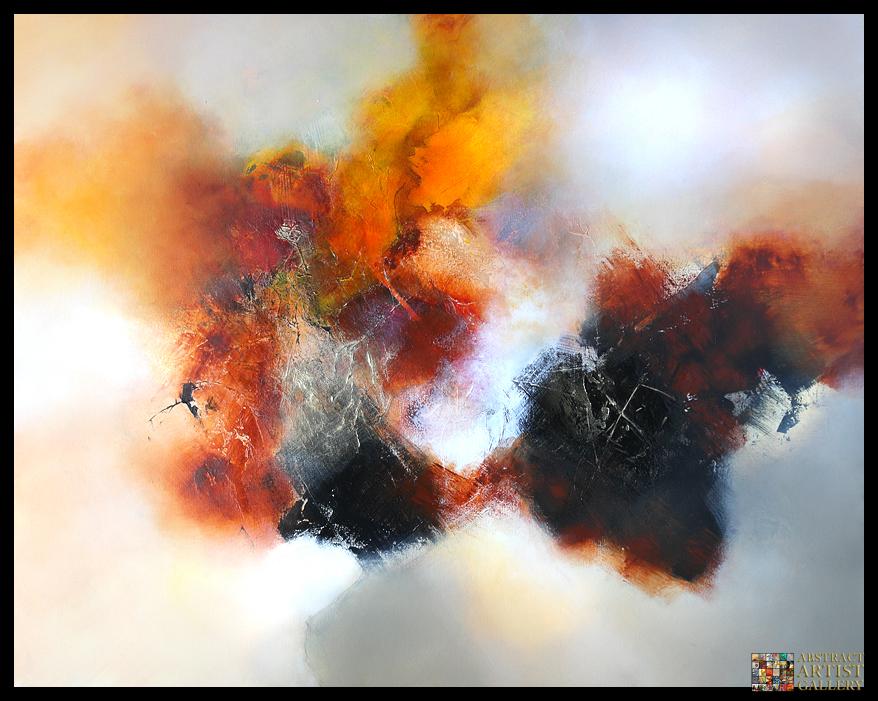 Eelco Maan
Abstract Artist: Eelco Maan
Medium: Mixed Media
Website:  www.eelcomaan.nl
It is a kind of a Zen feeling to sit in front of a big empty canvas. Clear morning light falling though the windows of the studio. Silence. As time rolls slowly by I make up forms, colors and movement in the back of my head. And I wait and sort of watch at the great rectangle of whiteness in front of me. Painting is a lot about waiting and watching. Waiting on a reflection of the mysterious, a signal from within, on something missing. The studio as a laboratory. Everything is possible.

The question I get asked most of the time during studio-visits or exhibitions, is where I get "my inspiration". After 16 years of painting, to me, inspiration is not something you can get, or gain or even beg, borrow or steal. Inspiration is always already threre. You just have to make yourself be able to receive it. Inspiration arises at the moment you decide to start painting. And there's lots of it around. It is the force in nature that makes plants grow, whales swim, planets turn and galaxies swirl.

Don't think about or doubt what you are doing. Don't be afraid of failure. Love the possibilities of yet another voyage into the unknown. See the miracle of what unfolds itself before your eyes out of nothing. Don't visualize or fantasize but react on what happens in front of you. Let your hands and body do the work and don't think
or worry. Something wants to manifest itself through you into what you make. You're not in command, you're the servent, the messenger. Be free in the moment and you will find yourself an open window for inspiration to come sailing trough exactly when or where needed.
Eelco Maan (1962), originally educated in photography and graphic design, is working as a professional artist since 1994. His work is frequently exhibited in various galleries and renowned Dutch art fairs such as the Open Art Fair (2010), the Primavera Art Salon (2008) and the Holland Art Fair (2006). His work has been purchased by many individuals, companies and institutions.
Browse Other Artists