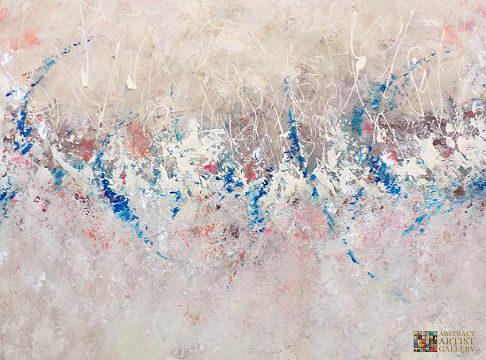 David Munroe
Abstract Artist: David Munroe
Medium: Acrylic, Mixed Media
Website:
www.davidmunroeart.com
Facebook Page: 
http://www.facebook.com/ArtistDavidMunroe
Inspiration for my paintings are taken from nature and the environment and interpreted in fresh and vibrant colors using a mixture of unusual textures and techniques to create beautiful and organic paintings. My creative process includes experimenting with unusual materials found in the natural environment and using textures, The Introduction of heat and cold to effect the materials and their drying speeds leading to unusual and unexpected beauty.
I notice unusual things everywhere, often in unanticipated places; from the surface of a body of water to the rustic, industrial warehouse floor of a manufacturing facility. Trying to infuse texture, iridescence and illumination into my work, while simultaneously trying to portray depth and balance.
Browse Other Artists