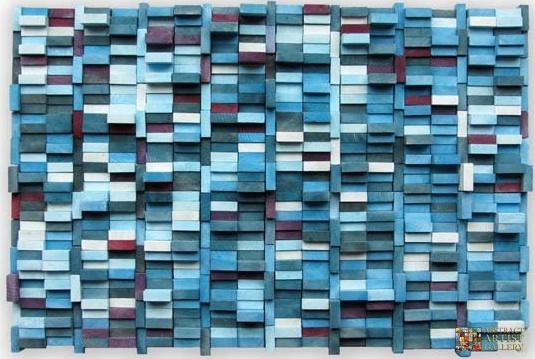 Daniel Abbott
Abstract Artist: Daniel Abbott
Medium: Acrylic, Wood Sculpture, Digital
Website:
www.danielabbott.co.uk
I like the analogy of my artwork being like music with a distorted vocal track where the words are buried in the mix. If you alter your mind set and take the time to unravel the new meaning created by listening to the sounds of the words that you can only partly understand, you are faced with something potentially more interesting. It asks you questions about your own perceptions and the limits of your imagination.
Daniel Abbott was born in Devon in 1982 and now lives and works in London. Daniel is an abstract artist working in the mediums of acrylic painting, wood sculpture and digital. He has exhibited work in London, Bristol, New York, Gothenburg and Munich.
Browse Other Artists