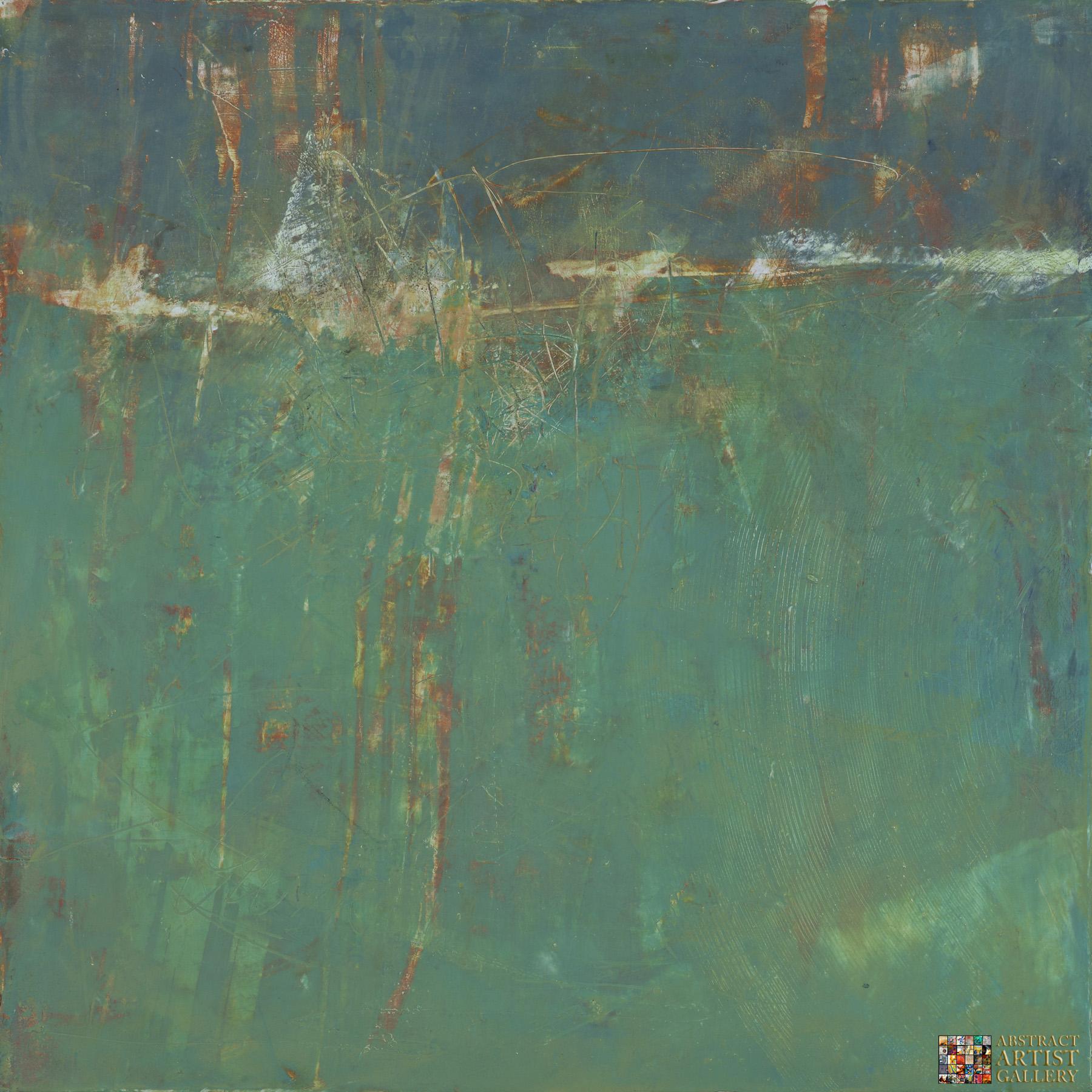 Cindy Walton
Abstract Artist: Cindy Walton
Medium: Oil, Cold Wax
Website:  www.cindywalton.com
Cindy Walton's iconography whether abstract or figurative, is transforming nature into abstract forms. Using landscape as a stepping off point, she explores the manipulation of perspective, color, and form to create a unique awareness of a specific location. Walton's works are interpretations of environments closest to her physically and spiritually. These paintings are derived from plein air painting experiences, photography and found objects that evoke memory and emotion to an environment. She chooses to push organic life to a level of entropy and encourage the viewer to put preconceived ideas of landscape painting aside to become involved with the world on the canvas before them.
Cindy is originally from St. Petersburg, FL, but for over 20 years has resided in Asheville, NC with her family, husband Scott and daughters Rebecca and Detchon. She holds a BA in Art from Salem College in Winston-Salem, NC and BFA certificate of major from the University of North Carolina at Asheville in Asheville, NC.
Solo exhibits have been held at the Asheville Gallery of Art, Asheville, NC; The Art League of Henderson County, Hendersonville, NC; and regionally at the Johnson City Area Arts Council, Johnson City , TN. Group shows have included several juried exhibitions at The Asheville Area Arts Council, Asheville, NC; South Cobb Arts Alliance, Mableton, GA; Fayetteville State University, Fayetteville, NC and the University School of Nashville, Nashville, TN. In 2007 Walton was awarded a fellowship at the Virginia Center for the Creative Arts, Amherst, VA and later that year received a Regional Artist Project Grant through the North Carolina Arts Council which was completed in 2008. Walton's work has been featured prominently in an independent film "A Dance for Bethany" and an upcoming television series titled "Past Life".
Browse Other Artists