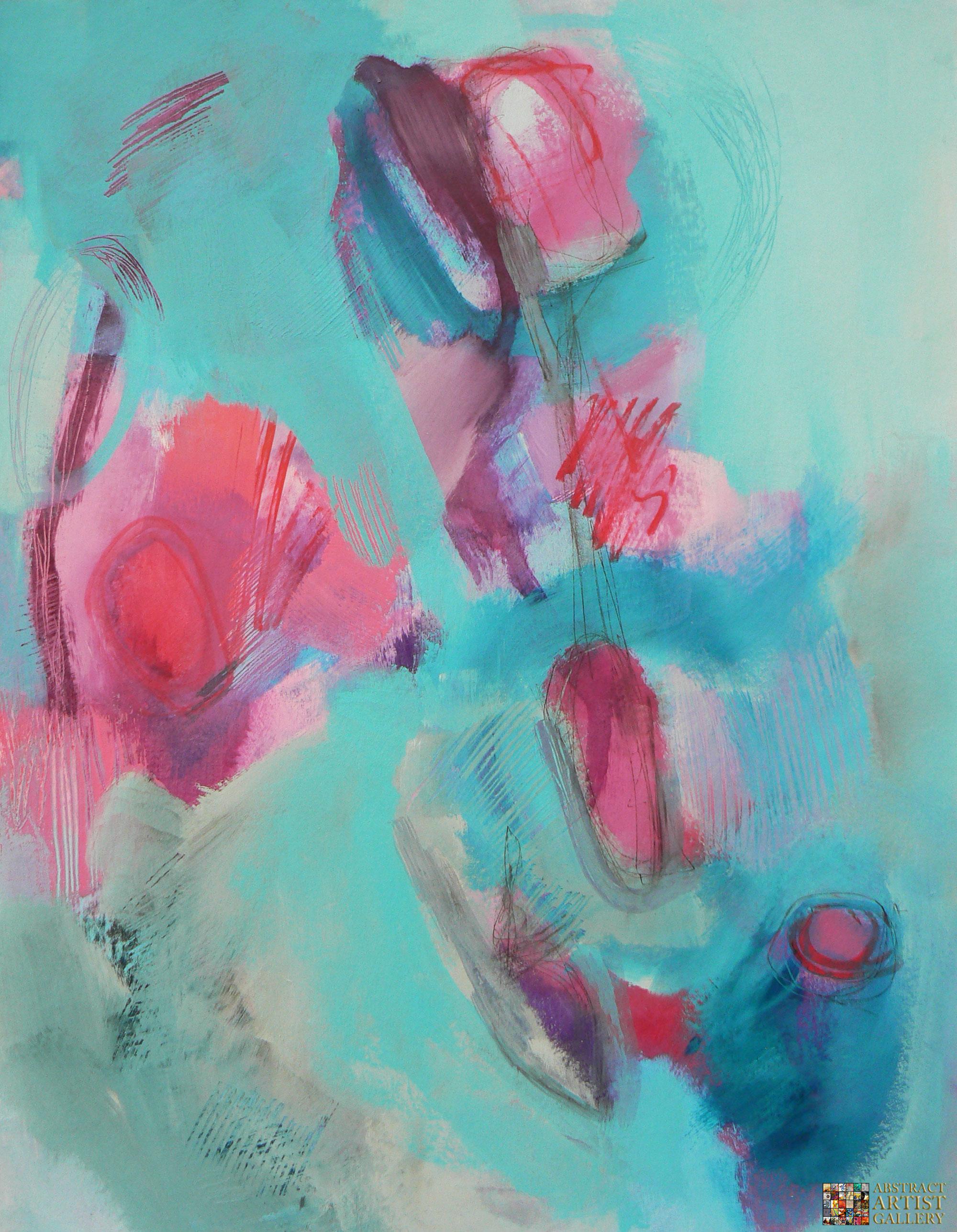 Carolynne Coulson
Abstract Artist: Carolynne Coulson
Medium: Mixed Media, Acrylic, Oil
Website:
www.carolynnecoulson.co.uk
Facebook Page:
https://www.facebook.com/carolynne.coulson.1
My paintings inhabit the area between abstraction and figuration, they are rich in colour and hidden meaning, I love forms , colors and textures that hint at meaning and yet allow my eyes to dance across the painting and my mind to run free. I occasionally start with a sketch or a plan in mind, but the painting always becomes more about the paint itself, the interaction of the colours and mediums creating the texture and suggesting the composition, the scratched back technique delivering linear elements and revealing the hidden layers below the surface. I love to paint without an expectation of the finished painting, just trusting to chance and intuition, embracing a process which minimizes my control I find delivers the happy accidents I am looking for. Layers are of prime importance to my work, figures and narratives appear and disappear during the process, I not only enjoy discovering these stories in the paint and I also perversely enjoy hiding them either partially or entirely, so that only I know and can see the
trace of the hidden meaning. Ideally leaving some part behind that hints at a meaning but allows the viewer to bring their own story to a painting, to interpret the forms and elements into a meaning individual to them is what I aim for.
Carolynne lives in rural North Yorkshire where she runs a small design studio. She has a Honours degree in Fine art and an MA in creative multimedia and produces art in a wide range of mediums and forms, from painting to printmaking, digital art to artists books.
Browse Other Artists