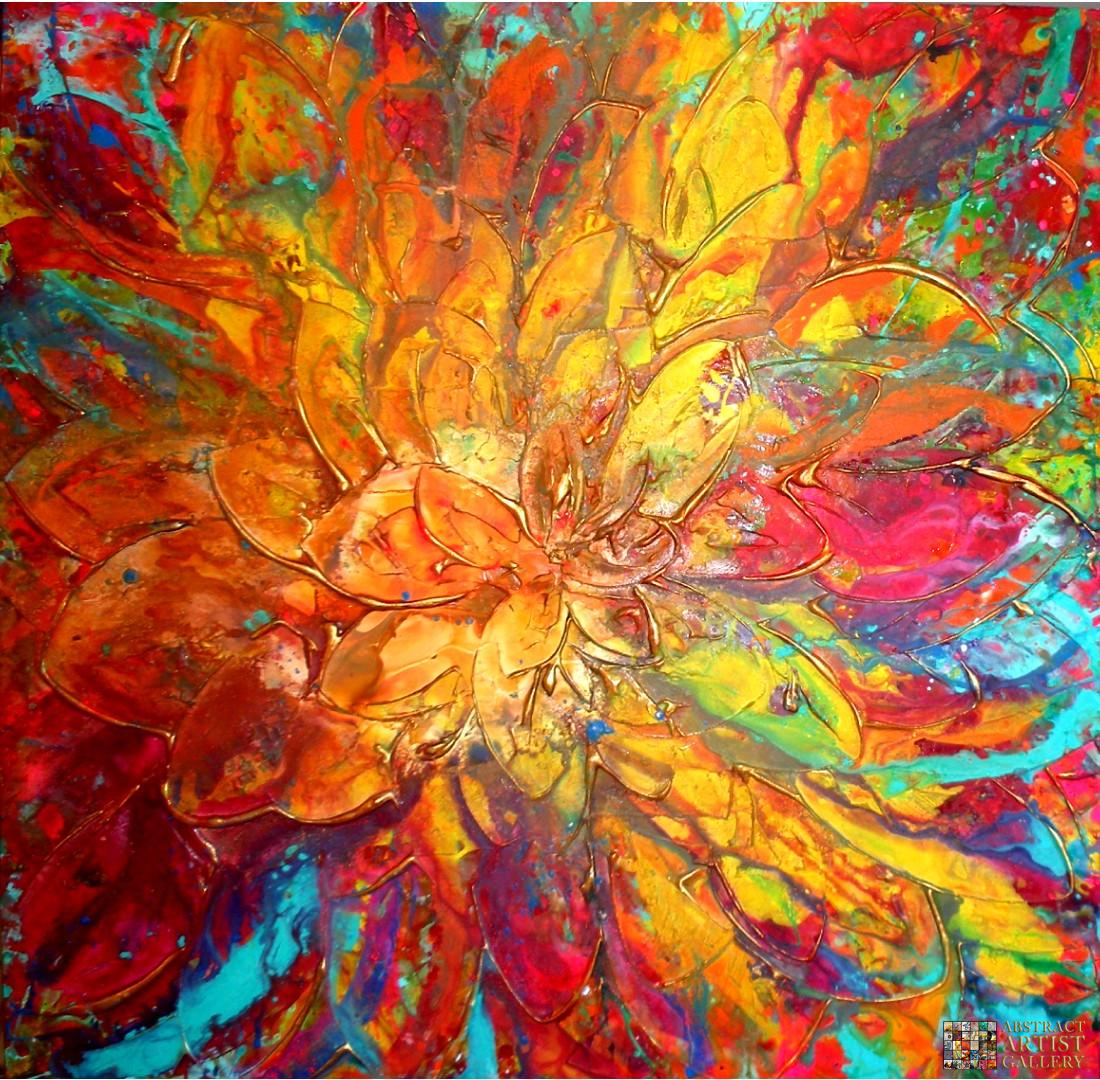 Caroline Ashwood
Abstract Artist: Caroline Ashwood
Medium: Acrylic
Website:
www.carolineashwood.co.uk
Facebook Page:
https://www.facebook.com/carolineashwoodart
Through my work, I am constantly exploring the relationship between colour, light and form. Even though it was drilled into me in my earliest formal art studies that drawing and draughtsmanship are of critical importance to serious artistic endeavour, it was only when I ventured away from literal points of reference that I began to discover the visceral impact to be enjoyed in the luminance, shapes and hues of glorious nature.
Caroline Ashwood was born in 1970 in Yorkshire where she spent many happy childhood hours painting and sketching in the bluebell woods near her home. Having shown a talent for drawing and creativity, she received formal art training as a graphic designer and a successful career in advertising with agencies like M&C Saatchi in London. Encouraged by a popular following and patronage for her artwork, she decided to paint full time in 2002. Her work is featured in many private collections worldwide and she has exhibited in galleries and shows throughout the UK and USA.
Browse Other Artists