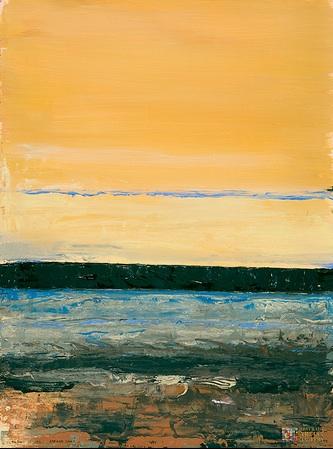 Brian Adgate
Abstract Artist: Brian Adgate
Medium: Oil
Website:  
www.brianadgate.com
My work is essentially landscape in nature. I have been inspired by the places I have lived and visited. I work from memory and directly
on the paper and canvas.
Brian was born and grew up in New York City and studied art there graduating from college with a BFA and later a Masters in Art. He lived in Australia for 5 years and taught art there. Many of his paintings reflect abstractly the landscape there. He published a book of his paintings which dealt with Iceland. He is currently working on a series based on recent travels to Morocco. Currently he lives in the Boston area and teaches painting, drawing and art history at Quincy College.
Browse Other Artists